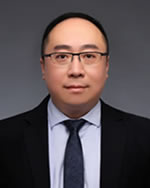 Research Interests
Functional characterization of tumor suppressors and oncogenes and delineation of the related cellular signaling pathways such as ERK, Hedgehog and Wnt/b-catenin signaling pathways which contribute to the tumorigenesis of gynaecological malignancies.

To examine the role of miRNAs in the development of chemo-resistance and metastasis in ovarian cancer.
To understand the underlying molecular mechanisms associated with cancer cell metabolism and tumor microenvironment in ovarian cancer.
Publications
Research Grants
Functional significance of TAK1-mediated NFkB signaling in omental metastasis of ovarian cancer. University Grants Committee of Hong Kong (UGC) Research Grants Council (RGC) Earmarked Grant for Research 2013-2014 (Principal Investigator) HK$1,039,239 (2013-2016)
The functional impact of AMP-activated protein kinase gamma-2 (AMPK-g2) subunit expression on AMPK activity and oncogenesis in ovarian cancer. University Grants Committee of Hong Kong (UGC) Research Grants Council (RGC) Earmarked Grant for Research 2011-2012 (Principal Investigator) HK$1,173,000 (2013-2015)
Mechanistic and functional characterization of Bitter Melon extract (BME) and its active component, MAP30, in combating ovarian cancer chemoresistance. HKU Seed Funding Programme for Basic research (Pricipal Investigator) $67,300 (2013-2015)
Functional Characterization of Has-miR-141, a Putative Oncogene in Promoting Anchorage-Independent Growth Ability of Ovarian Cancer Cells HKU Seed Funding Programme for Basic research (Pricipal Investigator) $67,100 (2012-2014)
Editorship
| | |
| --- | --- |
| 2010-present | Gynecology & Obstetrics : Editorial Board member |
| 2012-present | American Journal of Clinical Cancer Research: Senior Editorial Board member |
Reviewer of Journals
| | |
| --- | --- |
| 2007-present | Gastroenterology, PNAS, Cancer Res, Clin Cancer Res, J. Pathol, Carcinogenesis, PLosOne, Brit J Cancer, Int J Cancer, Liver Int,BMC Cancer, Future Oncol, FASEB J |
Awards and Honors
The Best Poster Award - Kwan HT, Chan DW, Liu VW and Ngan HY. Metformin inhibits cell growth through reduction of Dvl3 in gynecological cancer. The 15th Research Postgraduate Symposium December 1-2, 2010
The Best Oral Presentation Award - Cai CH, Chan DW and Ngan HY. Increased expression of TAK1 promotes aggressiveness of ovarian cancer. The 17th Research Postgraduate Symposium December 13-14, 2012