Breast Feeding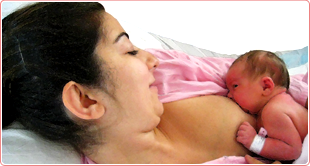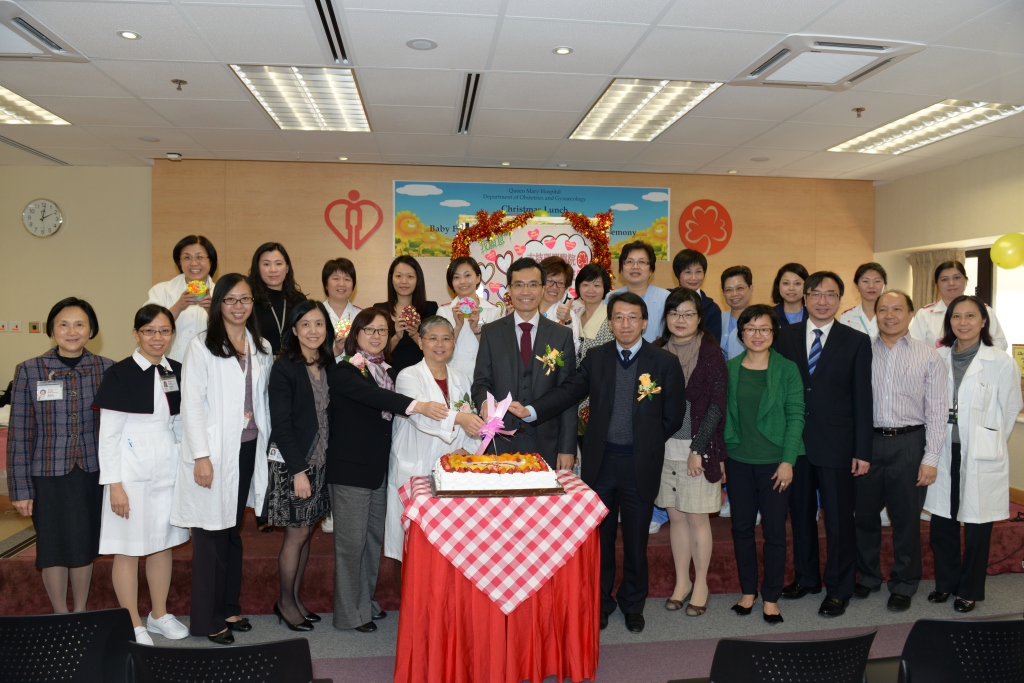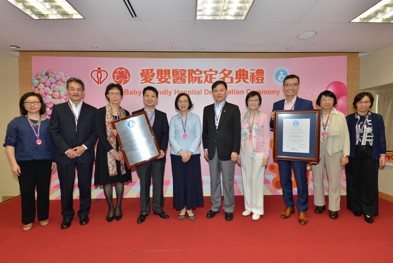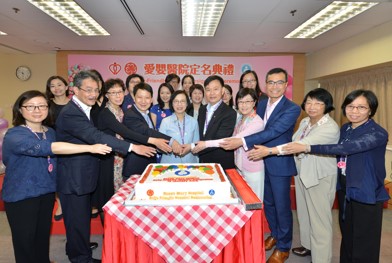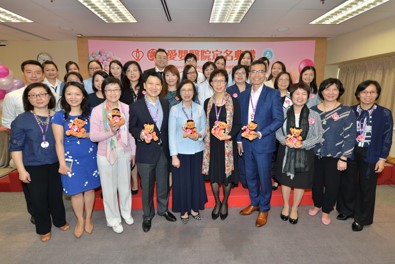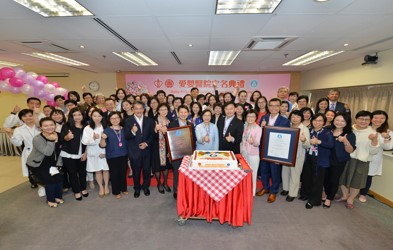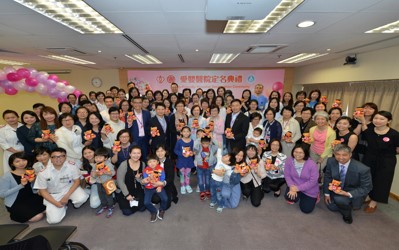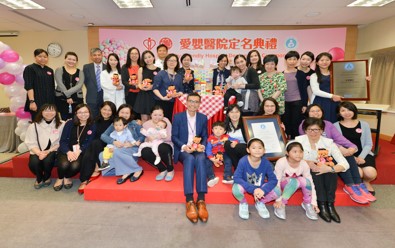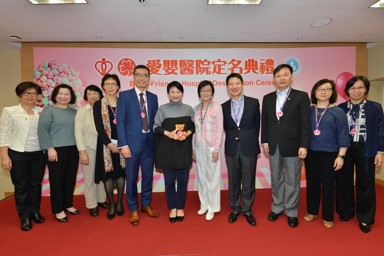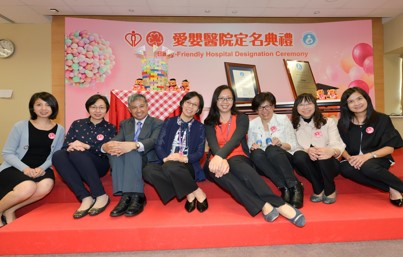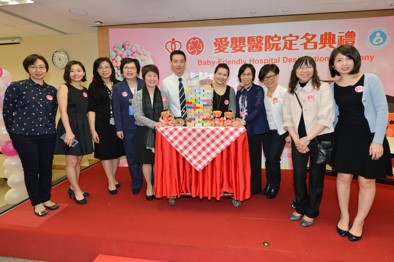 Queen Mary Hospital / Tsan Yuk Hospital
瑪麗醫院/贊育醫院
Infant Feeding Policy (Summary)
嬰兒哺飼政策 (撮要)
All staffs should have the following responsibility to:
Convey this policy routinely to all health care staff in the hospital.
定時向所有醫護人員公佈及傳達本政策。
Provide orientation and training on the implementation of this policy to health care staff in accordance to their roles.
按照醫護人員之職能,提供應有的知識及技術培訓,以便推動本政策。
Inform all pregnant women about the benefits and management of breastfeeding.
向所有孕婦提供有關母乳育嬰的益處及哺飼處理的資訊。
Help mothers to initiate an uninterrupted skin-to-skin contact with their infants for at least one hour immediately after birth.
協助母親於產後即時與嬰兒開展最少一小時無間斷肌膚接觸。
Show mothers how to breastfeed and maintain lactation even if they should be separated from their infants.
指導母親如何餵哺母乳及維持足夠乳汁分泌, 即使需要與嬰兒分離。
Encourage exclusive breastfeeding by not giving newborn food or drink other than breast milk unless medically indicated.
鼓勵全母乳哺飼, 除有醫療需要外,不供應其他食物或飲料。
Practice 24 hours rooming-in.
實施二十四小時母嬰同室。
Promote 'Baby-led feeding' / 'Demand feeding'.
推廣「嬰兒主導餵哺」/「按嬰兒需要餵哺」。
Give no artificial teats or pacifiers to breastfeeding infants.
不向母乳哺飼之嬰兒提供奶瓶或安撫奶咀。
Refer mothers to community breastfeeding support groups on discharge from the hospital or clinic.
轉介出院或覆診後母親參加社區母乳哺飼支持小組。
Respect and support mothers who made an informed choice not to breastfeed.
尊重及支持在知情下而不選擇母乳餵哺的母親。
Promote and support Mother Friendly Care.
推廣及支持母親友善的分娩措施。
Encourage and facilitate staff to continue breastfeeding when return to work.
鼓勵及協助產後員工持續以母乳哺飼嬰兒。
Comply with the International Code of Marketing of Breastmilk Substitutes of the World Health Organization.
遵守世界衛生組織所訂定的「國際母乳代用品銷售守則」。
Support mothers to breastfeed their infants in public areas of the hospital and provide baby care room when necessary.
支持母親在醫院公眾地方內餵哺母乳及在有需要時提供育嬰間設施。
Summary of International Code of Marketing of Breastmilk Substitutes (WHO/UNICEF)
國際母乳代用品銷售守則撮要 (世界衛生組織/聯合國兒童基金會)
Manufacturers and distributors should comply with the Code's provisions even if Hong Kong has not yet implemented the Code

即使香港尚未實施母乳代用品銷售守則,製造商及分銷商均應遵守本守則的條文。

No advertising of all breastmilk substitutes to the public.

不用廣告向公眾宣傳母乳代用品。

No free samples to pregnant women and mothers.

不免費派發母乳代用品樣本予孕婦或母親。

No promotion of products in health care facilities, including no free or low-cost formula.

不在醫療機構中推銷有關產品,包括提供免費或廉價的母乳代用品。

No company representatives to contact pregnant women and mothers.

不讓公司代表接觸孕婦或母親。

No gifts or personal samples to health workers. Health workers should never pass products on to pregnant women and mothers

不向醫護人員贈送禮品或樣板。醫護人員亦不應把此類物品轉送給孕婦或母親。

No words or pictures idealizing artificial feeding, including pictures of infants on the labels.

不以文字或圖畫的形式美化配方奶餵哺,包括在產品標籤上印製嬰兒的圖片。

Information to health workers must be scientific and factual.

提供給醫療人員的資訊必須有科學跟據和合乎事實。

All information on artificial infant feeding must explain the benefits and superiority of breastfeeding, and the costs and hazards associated with artificial feeding.

有關配方奶餵哺的所有資訊,都必須列明母乳餵哺的益處和優越性,以及配方奶餵哺的代價和不良影響。

Unsuitable products, such as sweetened condensed milk should not be promoted for babies.

不應推銷不適合嬰兒食用的產品(例如煉奶等)。
Remarks: Breastmilk substitutes include: infant formula, follow- up formula, feeding bottles, teats, baby food and beverages etc.
備註: 母乳代用品包括: 初生嬰兒配方奶粉、特別配方奶粉、奶瓶、奶咀、嬰兒飲料及食品等。
The international Code of Marketing of Breastmilk Substitutes was adopted by the World Health Assembly in 1981 as a tool to protect breastfeeding.
General Information
Service
Time & Venue
Target Group
Responsible Person
Booking Procedure
Breastfeeding Health Talk
母乳哺飼班
Queen Mary Hospital Cantonese, English and Mandarin classes as scheduled session
AN women who plan to BF
Lactation Consultant
Book the class via Antenatal class booking system or call 2589 2387 for details
Breastfeeding Practising Class
母乳哺飼分享班
Queen Mary Hospital
Daily
3:30pm-5:00pm
In hospital breastfeeding mother and baby
Assigned Midwife
Postnatal ward arrangment
In patient consultation to Lactation Consultant
Queen Mary Hospital
9:00am-5:00pm (except Public Holiday)
Staff of O&G and Paed to refer QMH in-patient mother with breastfeeding problems
Lactation Consultant
Inter-hospital booking arrangement
Out patient consultation to Lactation Consultant
Queen Mary Hospital
Monday to Friday
2:30pm-4:30pm
Discharged mothers who delivered in QMH or babies are QMH in-patient
Lactation Consultant

Consult staff of Midwife Clinic (Postnatal) 2255 5524 or call Breastfeeding hotline 7306 9687

-> 1 Aug 2022 onwards 2255 7381

Breastfeeding Hotline
母乳哺飼熱線
Mon to Sun
08:00am – 8:00pm
Discharged breastfeeding mothers
Lactation Consultant

Call Breastfeeding hotline 7306 9687

-> 1 Aug 2022 onwards 2255 7381
Sing to Your Baby Program