Message from Chairperson
"The Department of Obstetrics and Gynaecology in the University of Hong Kong consists of academic and research staff work closely with the Hospital Authority staff in providing clinical service at the Queen Mary Hospital and Tsan Yuk Hospital. "
Besides teaching undergraduates and providing clinical service, the Department is actively involved in research. The Hospital Authority staff also takes part in teaching medical students and conducting research. There are ample opportunities for graduate students to pursue a research postgraduate degree.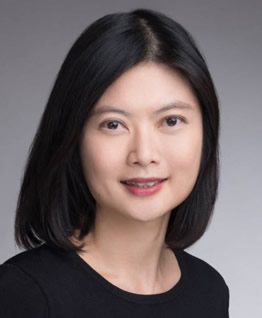 Our commitment to undergraduate medical education encourages students to be a lifelong learner. The Department is dedicated to creating and sustaining the most supportive and intellectually stimulating environment for acquiring knowledge, developing clinical skills, and nurturing sensitivity toward women and their families.
The Department is a tertiary referral centre in Hong Kong for patients with complicated gynaecological problems, endocrine problems, subfertility, gynaecological malignancies, high-risk pregnancies and prenatal diagnosis. The Department runs an assisted reproduction programme and a territory wide prenatal diagnosis laboratory. Because of the expertise in these areas, we have a large number of referrals and there are ample opportunities for clinical and applied research. The laboratories are fully set up for real-time PCR assay, immunoassay, sperm function assay, computer assisted sperm analysis, embryo and stem cell culture, embryo micromanipulation, cryopreservation of biological specimens including sperms, embryos and tissues, molecular biology techniques including gene transfer and automatic DNA sequencing, laser micro-dissection, image analysis, prenatal diagnosis procedures and protein purification.
The Department is actively engaged in research in the areas of gynaecological oncology, reproductive medicine, perinatology and prenatal diagnosis. The number of publications has increased progressively in the past 15 years and the Department is now well known internationally for some of these research areas. The Department is actively collaborating with other institutions both locally, nationally and internationally. Students interested in pursuing a research degree in the Department can get further information from our research postgraduate coordinator Prof. William S.B. Yeung (Fax: 852-2855 0947, email: wsbyeung@hku.hk).
Dr. Karen KL Chan
Department Chairperson